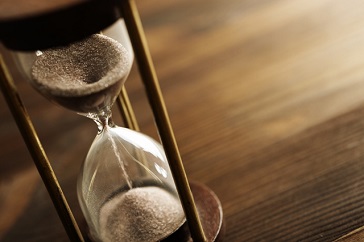 One of the most significant bills to be approved affecting community associations in this last legislative session was Florida House Bill 617, which became Law of Florida 2018-55, effective October 1, 2018. This bill offers an alternative summary procedure by which certain community associations preserve their governing documents pursuant to Florida Statute 712 (the Florida Marketable Record Title Act) and Florida Statute 720 (the Florida Homeowners' Association Act). This bill also requires all homeowners associations to address the MRTA topic at the first regular Board meeting of each newly-elected Board.
For those that may not understand what is meant by the "Marketable Record Title Act", this law can invalidate an Association's Declaration, and potentially its other governing documents, simply by virtue of thirty (30) years lapsing since the Declaration's original recordation (which is an indicator of the Association's "root of title"). Please understand that Clayton & McCulloh cannot stress strongly enough how critical it is to preserve the Association's Governing Documents. Ironically, even if the governing documents are allowed to expire, nevertheless, the Association may continue to have significant duties (as under the Articles of Incorporation, for example), but no longer have the corresponding right to collect the funds to perform those duties. Moreover, not only may the property values massively suffer from the inability to enforce the governing documents, but ultimately, significant costs and expenses may accrue to the individual owners. Of course, the outcome would depend upon all of the facts and circumstances of your Association, your community and the types and nature of your community's common area (e.g., responsibility and liability for the community's storm water management system).
Under the new bill, an Association may take advantage of a "summary" MRTA preservation procedure which removes certain notice requirements, removes certain documents from having to be drafted and filed, and removes the need to re-record existing governing documents already recorded in the public records. This should substantially reduce the financial burden that the current MRTA preservation procedures place on homeowners associations.
All homeowners associations should note a new statutory requirement for the board to consider the desirability of filing notices to preserve the covenants or restrictions affecting the community or association from extinguishment under the Marketable Record Title Act, and to authorize and direct the appropriate officer to file notice in accordance with the new summary procedure. This consideration is to take place at the first board meeting each year, excluding the organizational meeting, which follows the annual meeting of the members for each homeowners association.
In summary, every homeowners association will need to take certain actions, at least yearly, with regard to the Marketable Record Title Act. To the extent that your association is nearing your MRTA anniversary date, please feel free to contact us for further information on how to proceed.