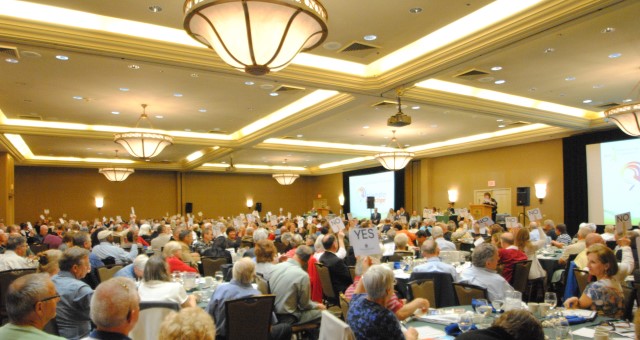 Introducing our 2018 Community Connect Chats Seminars
Complimentary Small Group Seminars Created Exclusively for Board Members and
Community Association Managers!
---
Craving some special attention from a Community Association Legal Team… A team that will help you face the challenges of Community Associations today? Consider your craving satisfied! Our Community Connect Chats are complimentary, small group meetings covering a wide variety of topics affecting your community. Each month, we will be featuring all new one-hour classes (except for the Board Certification classes) presented by our team complete with complimentary refreshments (selection depends on class/topic – some classes feature a cash bar), ample time for questions and answers, a copy of the PowerPoint presentation, and a certificate suitable for framing. These classes will be hosted at in Maitland and Melbourne featuring free parking and are available for 1-2 CEUs for managers. The Mobile Home Park Board Certification Classes will be offered in Polk County.
Board Certification classes will feature an Exhibitor section where you can meet experts in various fields that dedicate their expertise to community associations.
Don't miss out! Sign up when you get the invitation because there is very limited seating since this is a small group setting.
Questions? We've got answers! Contact our Public Relations Team via email or phone – (407) 875-2655, (321) 751-3449, (888) 793-1486.
Community Connect Chats are Brought to You in Part by a Partnership With -
---
Just another way that Clayton & McCulloh "Embraces Community."
The September 2018 Official State Approved Board Certification Class

Did you know that the Florida Legislature passed legislation a few years ago requiring every Board Member to take this class? If you went off the Board for even a day, you must re-take the class. Or execute an Affidavit stating that you have read, understand your Documents, the ramifications of non-compliance, and agree to enforce your Documents? Make sure you attend this year's Certification Class to get the scoop on what is expected of you as a Board Member.

You asked for it – and we are granting your wish. We feature separate classes for HOAs, Condos and Coops, and Mobile Home Parks. We have updated this course to comply with the changes to the law. Join us for two hours of preparing you for your role on the Board.
COA
Brevard - To Be Determined
| | |
| --- | --- |
| Speaker: | Brian S. Hess , Partner |
| Date: | Thursday, September 27 |
| Location: | Brevard - To Be Determined |
| Make a Reservation: | Register Here |
---
Selecting and Working More Effectively with Managers

Does your community need a new manager? Do you know what you should be asking for? Looking for? And when you find one, how can you work more effectively with your Manager to ensure a productive, professional, cordial relationship.

This class will give you the tools to accomplish these goals. Our Director of Public Relations, Arlene Ring, will be speaking on selecting a manager and a Community Association Manager (who is not servicing the area in which he is speaking) will cover how to work more effectively with your manager.

This class is a must for every professionally managed association or for those associations seeking to hire professional management. To encourage an open dialog, this class is open to Board Members only. Managers should encourage their Boards to attend this beneficial class. Some Associations do not truly understand the manager's role and this course will help your Boards and make life easier for both the Board and the Manager.

This course is not offered for credit.
Brevard - To Be Determined
| | |
| --- | --- |
| Speaker: | Arlene-Frances Ring , Director of Public Relations |
| Date: | Thursday, October 11 |
| Location: | Brevard - To Be Determined |
| Make a Reservation: | Register Here |
---
Maitland Office, 1065 Maitland Center Commons Blvd.
| | |
| --- | --- |
| Speaker: | Arlene-Frances Ring , Director of Public Relations |
| Date: | Thursday, October 25 |
| Location: | Maitland Office, 1065 Maitland Center Commons Blvd. |
| Make a Reservation: | Register Here |
---