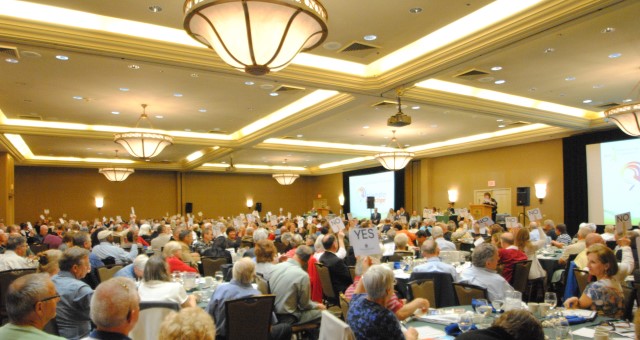 SPECIAL NOTE: For the protection and safety of our clients, guests, and staff due to Coronavirus, we will only be hosting our live webinars through June 30th . We will not be hosting live in person seminars. We will be evaluating the possibility of rescheduling the live in person seminar as the situation changes. If you have already registered for the live in person seminar, we will notify you of any future changes. If you have not already made a reservation for the live in person event, we suggest you register for the webinar AND the live presentation. While we are not hosting live in person events at this time, by making a reservation for a live in person seminar, we will notify you when and if the event is rescheduled and you will be given priority seating.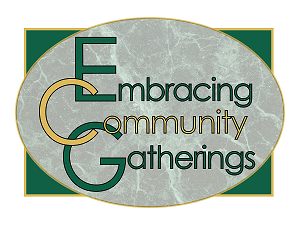 Rock to the 1950's hits with C&M
Brought to you by the firm that "Embraces Community"
Rock around the clock all year long to the hit songs from the 1950's with all brand new complimentary Embracing Community Gatherings (Saturday morning seminars) and Community Connect Chats (small week day classes) for 2020! We are featuring four Saturday seminars (in Melbourne, Orlando, Leesburg, and Celebration) and numerous week day classes (in Clermont, Davenport, Daytona Beach, Gainesville, Lakeland, Maitland, Melbourne, New Smyrna Beach, Ocala, and Orlando)!
Guess what? We have several new and exciting features to our seminars:
New Reservation System. Instead of completing a reservation form several times to register for a seminar, complete one form for as many seminars as you would like
Webinars. Almost all our seminar will be broadcast via webinar (as well as live). If you can't make the live class, you can enjoy the class from the comfort of your living room with friends.
Board Certification Classes on Demand. After the last live Board Certification class, you may take the Board Certification class on demand! What does that mean? It means you can take a pre-taped Board Certification Class at your leisure and still receive your Certification. Watch our website and our newsletters for more information on when those courses are available for viewing.
Large Cash Drawing at our Embracing Community Gatherings. Along with multiple door prizes, there will be a large cash door prize.
Phone and Website Reservations. Take your pick! You can register via our web-site or via telephone with one of our Public Relations Staff. Our phones are manned Monday through Friday between the hours of 9 a.m. and 5 p.m. Use any of the numbers below.
Finally, it is very important that you add "publicrelations@clayton-mcculloh.com" to your address book. If you do not, there is a very good chance that you will not receive your Reservation Acknowledgements, Confirmations, Advanced Copies of the Power Point (for webinars) and Reminder (or possibly Cancellation) Notices. Without that step, there is no guarantee that you will receive any of those notices.
So follow this link and make your reservation for any of the numerous courses offered during the coming year. Check out our schedule by using this link.
Maitland Office: (407) 875-2655
Melbourne Office: (321) 751-3449

Toll Free: (800) 793-1486
Our Embracing Community Gathering and
Community Connect Chats are brought to you
in part by a partnership
with our valued Business Partners below.
Click on their logo to view their website.
Click one of the links below to view the classes for that topic.
---
Embracing Community Gatherings (Saturdays)
Happy Days: Groovin' All Week with You!

Our complimentary Saturday three hour mornings classes feature a series of "how to approach" various issues that Board Members and Managers face during these challenging times. This year's subtopics are: Pet Issues, Enforcing Your Association's Governing Documents, Bankruptcy and Foreclosures for Associations, Regulating the Rental Process, What Governing Documents You Should Amend, Working Effectively with Your Attorney, and The Non-Legal Side of Being a Director. These seminars also feature a Mini-Exhibitor Show of multiple vendor partners who specialize in working with community associations. A complimentary continental breakfast is served. For more information on the content of these individual, please select this link.

The following are the times for our Saturday classes:

8:00 a.m.: Doors open, registration, meet the speakers, visit the Exhibitor Show

8:30 a.m.: Welcome & Announcements

8:50 a.m.: Seminar begins

12:00 p.m.: Seminar ends (time approximate).

Scheduled Speakers: The Attorneys and Director of Public Relations of Clayton & McCulloh
Community Connect Chats (Weekday Seminars)
Our complimentary weekday classes are smaller in class size than our Embracing Community Gathering seminar. These seminars feature a multitude of classes in cities throughout Central Florida. Each class does feature complimentary refreshments. Special Note: Speakers are subject to change based on attorney availability.
Collections, Foreclosures, and Bankruptcy Classes
Rags to Riches: Bankruptcy and Foreclosures for Associations

Our featured speaker will address significant effects that mortgage foreclosure and bankruptcy cases can have on a community association, its finances, and its collection efforts. This will include real-world examples, and suggestions to address associations' concerns.
Governing Document Classes
Stranger in Paradise: Regulating the Rental Process
While regulating rentals has never been a simple process, it has gotten more complicated with the coming of AirBnB's and other similar short term rentals. Can an Association restrict the rental process in any way? Does restricting rentals take away the vested rights of an owner? This class will address the myriad of tricky issues and assist you in finding solutions for your Association.
Human Resources
Everybody's Somebody's Fool: How to Handle Difficult and Abusive People

At one time or another, every Board Member and Manager encounters a difficult person – whether it is another Board Member, Manager, or a resident. Sometimes, the situation becomes abusive. So how do you handle these delicate situations? Our featured speaker will go into various methods of defusing these volative people before it escalates into something perhaps more substantive.
Litigation & Alternative Dispute Resolutions
Who's Sorry Now? Do I Really Need to go to Court?

What steps may an Association take if they cannot resolve an issue with an owner or a contractor? Does it always mean "Proceed to Court, Do Not Pass Go?" Or are their other alternatives to resolve the outstanding differences? This one hour class will delve into the Association's alternatives other than proceeding to litigation. This class is being taught by our Litigation Department Head, Russ Klemm.
Operational Classes
It Only Hurts for a Little While: Officers' Duties by Position

So many times, we are elected to the Board and we really aren't sure what our duties are. While there are some responsibilities that are obvious, many Board Members are unsure of what exactly their responsibilities are and if any responsibilities overlap another position. One position that usually stumps people – Vice President. What responsibilities really belong to the Vice-President. In this class, we will go over the duties of the President, Vice President, Secretary, Treasurer, and Director at Large.
Rules Enforcement
Hound Dog: It's All About Pets

Service pets, therapy pets, emotional support pets…oh my goodness! What can an Association do about these particular designations of pets? Can you restrict them? Did you think that all these type of pets were dogs? Is it possible to have a 15 foot boa constrictor as an emotional support animal? Can you restrict certain breeds of dogs from your community?

Pets are one of the most controversial issues community associations are facing today and it is a highly charged emotional issue. Some owners will fight you to the bitter end rather than give up their pets. Will they win? In this one hour class, our attorneys will provide you with solutions to these issues and some questions for you to ponder.
Special Panel Discussions
Oh, What a Night! Elite Vendor Panel Discussion

This very special presentation features a panel of an elite set of our Partner Vendors and one of our attorneys. This is your time to pick the brains of the leaders in the community association industry while enjoying a bountiful buffet of appetizers and beverages. Bring your entire Board of Directors, Committee Members, and Managers.
---
Just another way that Clayton & McCulloh "Embraces Community."