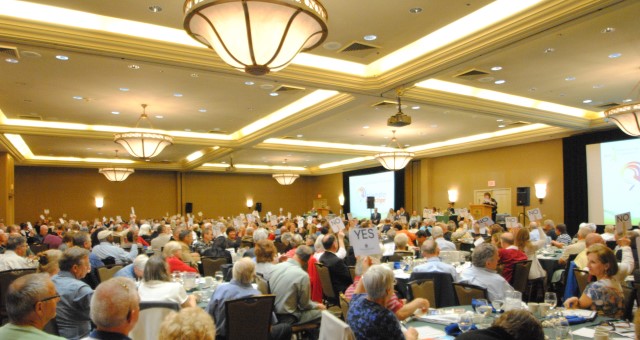 On the Red Carpet –
Our 2019 Community Connect Chats Seminars
Complimentary Small Group Seminars Created Exclusively for Board Members and
Community Association Managers!
---
Receive the red carpet treatment at our Hollywood themed 2019 Community Connect Chats. This year's "Hollywood" topics include:
The Magnificent Board Members: Board Certification Class
The Board Members' Guide to Enforcement
The Ten Contract Commandments
Finding Mr./Ms. Right
Never Ending Collections Story
The Hollywood premier treatment is awaiting you from a Community Association Legal Team… a team that will help you solve the challenges of Community Associations today. Our Community Connect Chats are complimentary, small group week night meetings covering a wide variety of topics affecting your community. Each month, we will be featuring all new one-hour classes (except for the Board Certification classes) presented by our team complete with complimentary refreshments (selection depends on class/topic), ample time for questions and answers, a copy of the PowerPoint presentation, and an optional certificate suitable for framing. These classes will be hosted in Maitland and Melbourne featuring free parking and are available for 1-2 CEUs.
Don't miss out! Reserve your ticket for the premier of these red carpet events now! You can register now or wait to receive your copy of our monthly newsletter, "The Green Marble" and make you reservation then. Our in-house Maitland classes can only accommodate 14 people and Melbourne can only accommodate 17 people. For more information about these classes, please see below.
At this time, we are not hosting a Mobile Home Park Board Certification Class. If there is enough interest, we will consider hosting a 2019 Magnificent Board Member Mobile Home Board Certification Class. If you would be interested in attending a class (it would be in Maitland and/or Melbourne), please complete this form.
For the first time we are now offering a new type of seminar, Embracing Community Gatherings with a medium sized attendance capacity on Saturday mornings.
Don't miss out! Sign up when you get the invitation because there is very limited seating since this is a small group setting.
Questions? We've got answers! Contact our Public Relations Team via email or phone – (407) 875-2655, (321) 751-3449, (888) 793-1486.
Community Connect Chats are Brought to You in Part by a Partnership With -
The Ten Contract Commandments

Vendor contracts are an everyday occurrence in community association operations. A contract can either ensure smooth sailing or plunge you into disaster. So what makes a good contract? What elements should be included to ensure the desired result? What should not be included? Should there be a time frame included in the contract? Depending upon the contract, what warranties should be in the contract?

During the hour, Partner Russ Klemm with navigate you through the pitfalls of entering a vendor contract with ample time to ask questions.

This class is offered for 1 CEU for CAMs - Operation/Elective Category
| | |
| --- | --- |
| Date: | Thursday, September 19 |
| Location: | Maitland Office, 1065 Maitland Center Commons Blvd., Maitland, FL 32751 |
| Make a Reservation: | Register Here |
---
The Magnificent Board Members: The 2019 Board Certification Class

Did you know that the Florida Legislature passed legislation a few years ago requiring every Board Member to take this class? If you went off the Board for even a day, you must re-take the class. Or execute an Affidavit stating that you have read, understand your Documents, the ramifications of non-compliance, and agree to enforce your Documents. Make sure you attend this year's Certification Class to get the scoop on what is expected of you as a Board Member.

You asked for it – and we are granting your wish. We feature separate classes for HOAs, Condos and Co-ops, and Mobile Home Parks. We have updated this course to comply with the changes to the law. Join us for two hours of preparing you for your role on the Board.

This class is offered for 2 CEU for CAMs – Operation /Human Resources/Elective Category.
Homeowner Association
Speaker(s):
Alan Schwartzseid, Senior Collections Attorney
Date:
Tuesday, September 24

Registration Time

6:00 - 6:30 p.m. (please do not arrive before 6 p.m.)

Class Time

6:40 – 8:40 p.m.

Location:

Our Melbourne Office, 1301 Bedford Drive, Suite 102, Melbourne, FL 32940

Make a Reservation:
Register Here
---
Speaker(s)

Senior Collections Attorney

The Never Ending Collections Story

Follow the Never Ending Collection Story with its journey of learning the nuances of collecting assessments. No Association can withstand their owners not paying their assessments. Without income, the Association simply ceases to exist. Our Senior Collections Attorney will take you on you personal journey from prologue to the final chapter.

This class is offered for 1 CEU for CAMs – Operation /Elective Category
| | |
| --- | --- |
| Date: | Thursday, October 10 |
| Location: | Maitland Office, 1065 Maitland Center Commons Blvd., Maitland, FL 32751 |
| Make a Reservation: | Register Here |
---
---
Just another way that Clayton & McCulloh "Embraces Community."