New for '22: Short Takes
What is a CM Short Take? Glad you asked! It's our brand new complimentary 10 minute or less (excluding introduction and closing) informal discussion presented by one of our attorneys, staff members, or guest expert speakers from the community association industry. Brand new for '22, these pre-recorded Short Takes will include legal and practical non-legal topics for community associations' board members, managers, committee members, and residents alike! Short and sweet. Our goal is to post two or more Short Takes each month.
Making their debut now are:
"All About Short Takes" with Arlene Ring, Director of Public Relations
"Fining Tips from Alan" featuring Partner, Alan Schwartzseid
"How to Read a Financial Statement" with guest community association expert - Bill Jackson, CPA
Short Takes are offered on a complimentary basis, but voluntary donations of any amount to the Pet Drive are greatly appreciated by CM and the abandoned and abused pets of Florida.
There is an optional five easy peasey Survey you can take afterwards for which we will add your name to our monthly drawing for a gift card. And if you make a voluntary donation of any amount for our Pet Drive for the Short Take class you viewed, we will add your name in twice to the drawing!
Do you have a suggestion for a topic or a speaker? Let us know below so we can work it in our schedule. It can be anything. Some of the suggestions we have received are:
How To Take Meeting Minutes
What is the difference between a voluntary and a mandatory community association?
How to Prepare a Covenant Enforcement case for your Attorney
Preparing for Turnover: Residents Coming Together
Corporate Reports: How Do I File That and Why is so Darn Important?
C'mon folks! Here's your chance to have a topic presented in an informal, short and sweet, free discussion. Send your suggestions with your name, association, or management company (if you are a manager), and your phone number (if we have any questions about the topic) to pr@clayton-mcculloh.com. And we will put your name in a special; drawing for a gift card! This promotion ends 90 days from the debut of the first Short Take.
Short Takes
(10 minutes of less – excluding introductions and closing)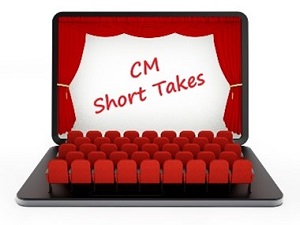 All About Short Takes
View this lively, quick discussion with our Director of Public Relations, Arlene Ring, about our new Short Takes so you can make the most of the mini video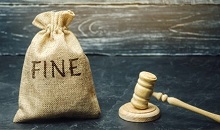 Fining Tips from Alan
Our Partner, Alan Schwartzseid, provides you tips on fining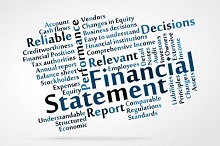 How to Read a Financial Statement
Some directors consider the Financial Statement for the Association one of the most intimidating tasks for a board member. Learn about Financial Statements with Bill Jackson, a CPA based in Melbourne, specializing in community association accounting.
---
Short Takes Plus
(11 – 20 minutes excluding introduction and closing)
Currently, we do not have available, but keep checking on our website, Facebook page, LinkedIn page, and newsletters for future classes.