Although the next legislative session has not yet started as of the date of writing (note: starts January 9, 2018), bills affecting community associations are often filed months in advance of the start of the session. We are most closely monitoring, at this time, Senate Bill 266. Under its initial draft, this bill could substantially change the process by which certain community associations preserve their governing documents pursuant to Florida Statute 712 (the Florida Marketable Record Title Act) and Florida Statute 720 (the Florida Homeowners' Association Act). This bill, if signed into law as currently drafted, could also place additional burdens on certain community associations to take additional steps and provide additional notices to its owners in compliance with the law. Moreover, bills regarding the Marketable Record Title Act which proposed to add even more extensive and burdensome steps have been proposed in prior legislative sessions. Although these prior bills did not pass, they do give us an indication of what changes may be made to the bills which may be proposed or amended during this legislative session.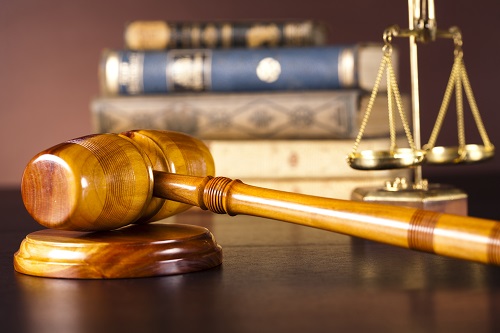 Not all types of community associations are required to preserve their governing documents under this law, but homeowners associations that are approaching their 30-year anniversary should discuss the potential impacts of Florida Statute 712, and even this bill, should it become law, with their legal counsel. Moreover, Associations may want to strongly consider taking corrective action while the current law still governs such corrective actions. If a change to the statute is made, it is expected for such change to be effective as of July 1, 2018.
For those that may not understand what is meant by the "Marketable Record Title Act", this law can invalidate an Association's Declaration, and potentially its other governing documents, simply by virtue of thirty (30) years lapsing since the Declaration's original recordation (which is an indicator of the Association's "root of title"). Please understand that Clayton & McCulloh cannot stress strongly enough how critical it is to preserve the Association's Governing Documents. Ironically, even if the Governing Documents are allowed to expire, nevertheless, the Association may continue to have significant duties (as under the Articles of Incorporation, for example), but no longer have the corresponding right to collect the funds to perform those duties. Moreover, not only may the property values massively suffer from the inability to enforce the Governing Documents, but ultimately, significant costs and expenses may accrue to the individual owners. Of course, the outcome would depend upon all of the facts and circumstances of your Association, your community and the types and nature of your community's common area (e.g., responsibility and liability for the community's stormwater management system).
Fortunately, under the current law, it is not too complicated for your community to maintain and reimpose its Governing Documents, but it must be done correctly and timely, and it does take some time to collect and determine what are your Governing Documents and whether your Association needs to reimpose all of the Governing Documents. It should also be known that corrective actions for MRTA are not amendments to your Association's Governing Documents, and as such, do not (under current law) require the vote that would typically be required for an amendment.